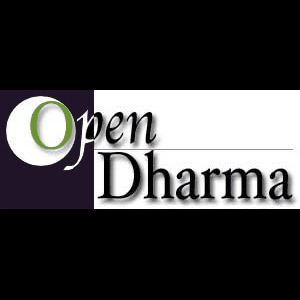 Open Dharma is a collective of teachers and a diverse international community of seekers exploring teachings from different wisdom traditions to transform the lives of individuals, and through these individuals, to transform their communities and societies.
It conducts its programs primarily in Spain, India, and the USA.
Meditation, Deep Rest, Yoga, and Much More
The transformative magic on Open Dharma retreats comes from a combination of elements such as meditation, deep rest, yoga, chi kung, silence, nature, meditative singing, and the Japanese art of harmony called Jin Shin Jyutsu. Some retreats also integrate work or the arts.
On retreats, teachings come through meditation instructions, Dharma talks, group and private interviews, silence, and in spontaneous moments of exchange.
The Open Dharma approach draws on life experience, and on the wealth of insights in traditions such as Advaita Vedanta, Christianity, Theravada, Zen, and Tibetan Buddhism, and teachings from Kabir and Sahajobai to Saints Teresa of Avila and John of the Cross.
Dharmaloca Retreat Center in Catalonia, Spain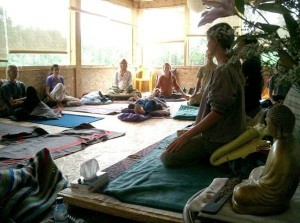 Between retreats, the two facilitators offer ongoing teachings at Dharmaloca, Catalonia in Spain.
Dharmaloca is Open Dharma's retreat center  in a tranquil and beautiful setting on privately owned land in a nature reserve on Montsant (literally, "holy mountain") in Catalonia, Spain, where people have come to meditate for centuries. The land is surrounded by thousands of acres of protected biosphere with a stunning diversity of birds and wildflowers.
The center provides space for up to five experienced Open Dharma meditators for long-term, individual retreat and intimacy with nature, with minimal, informal support from the facilitators when they are on site. Retreats are offered on a donation basis for teachings and facilities.
History of Open Dharma
Open Dharma has been offering teachings and retreats since 1999 to encourage people from around the world to live an awakened life. These retreats encourage an atmosphere of creative stillness where each participant can open and deepen in her or his own way.
For more information, visit the Open Dharma website.
Open Dharma was founded by Jaya Ashmore and Gemma Polo Pujol in 2001 and formalized as an Umbrellavator project of the Earthville Network in 2006.