Looking for something on our website?
You can try using the search field at the top of the right column of every page.
You can also browse our sitemap.
Acknowledgements for Contributions to the Earthville Website
The Earthville website is an ongoing team effort and labor of love.  It was developed with the generosity of volunteers, donors, and pro bono support from private institutions.
Design & Development
The concept, graphic design, and programming of the Earthville website (earthville.org) was provided by Studio Lungta.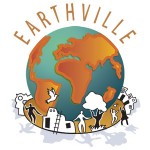 Earthville emblem design by Mark Wagner of Hearts & Bones Studio.
Photography
The Earthville website features the photographs of multiple photographers, used by permission. See copyright notice.
Open-Source Software
The Earthville servers run on free and open-source software (various flavors of GNU-Linux: CentOS, Debian, and Ubuntu).

The Earthville website (earthville.org) is powered by WordPress, a very flexible open-source content management system (CMS).
Website Hosting & Internet Services
The Earthville servers are spread across the cloud to serve you better.
Carbon-neutral hosting for most of Earthville's websites by DreamHost. You can help us pay the balance of our hosting and domain registration bills by donating directly to our DreamHost account.
Win-win opportunity for affordable web hosting: If you need hosting for your own website, you can sign up with either of teh providers below, and Earthville will receive a credit when you sign up.
Copyright
The Earthville website is published under a copyright policy that allows for certain kinds of noncommercial use of textual elements from the website, yet prohibits the use of digital media (such as photos, graphics, audio, video, etc.) without permission in writing. For details, see our copyright notice.
Heartfelt thanks to all who have contributed to the website!
Get Involved
We welcome you to explore Earthville,  find your place within it , and add what only you can bring.