You've heard the saying, "Think globally, act locally." We agree. Yet, we also recognize that, with so much suffering in the world and a climate that is changing rapidly, there's an urgent need to reach a little further — not to pitch a bigger tent, but a global circle of local tents.
In this spirit, Earthville "acts locally" across the globe. We steward a diverse constellation of homegrown initiatives around the world and link them in a web of mutual support.
Connections:
An Integrated Approach to Personal & Global Transformation
Since the challenges we face today are complex, arising through many interdependent factors, they require holistic solutions. Earthville's interdisciplinary approach considers the whole picture to engineer whole solutions for the whole person and the whole planet.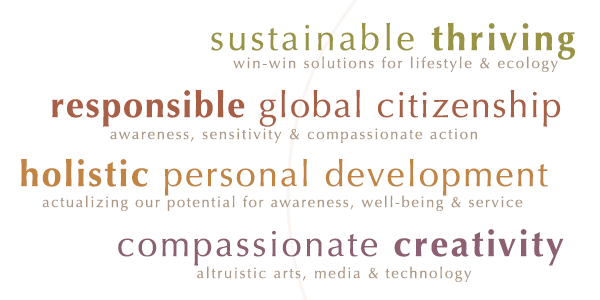 Best of Both Worlds: Local & Global
Each of the charitable projects below represents one piece of the puzzle. Since each project is mostly self-contained and autonomous, Earthville's organizational mothership doesn't suffer from taking on too much or losing focus. Rather, each of these individual projects concentrates on its own mission with its own dedicated team. In this way, we achieve the best of both worlds: the insight, relevance, cultural sensitivity, and nimble responsiveness of small-scale, local initiatives; empowered by the supporting infrastructure, relationship networks, and human diversity of a global-scale organization.
Current Earthville Projects
Following are the most significant of the Earthville Network's currently active nonprofit projects:
Earthville Education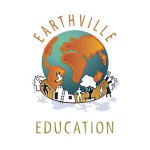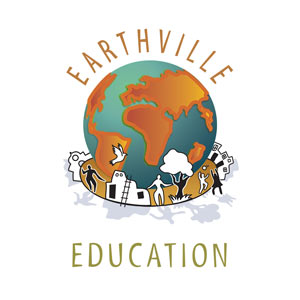 Earthville Education is long-term initiative to develop an innovative, integrated model of lifelong experiential education and service-learning for responsible global citizenship, sustainable thriving (for people and the planet), and holistic personal development.  › more

Earthville Arts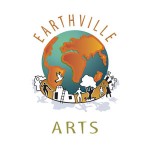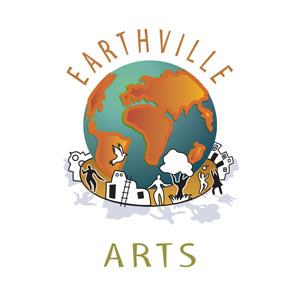 Earthville Arts channels the great power of human creativity to create a more harmonious and sustainable global village through the arts, media and technology. Earthville Arts specializes in creative projects and events that inspire and delight while making a difference.  › more

The Earthville Umbrellavator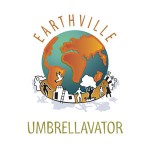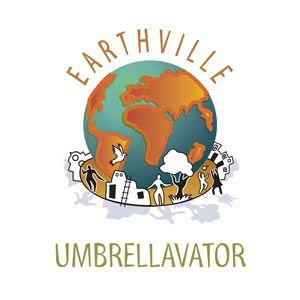 The Earthville Umbrellavator is a charitable incubator for nonprofit projects closely aligned with Earthville's mission and objectives. The Umbrellavator supports emerging social entrepreneurs with promising charitable project ideas to focus on what they do best (the actual service work) and leave most of the administration stuff to Earthville.  › more
Earthville Projects & Programs in Development
There's always something cooking in Earthville. Want a glimpse of the horizon?  › Take a peek
Past Earthville Projects & Programs
For a stroll down Earthville's memory lane, visit our past projects archive.
Get Involved
We welcome you to explore Earthville,  find your place within it , and add what only you can bring.