Gain Experience in the New Music Industry with an Artist-Driven Nonprofit Record Label
ARE YOU AN INDIE MUSIC LOVER LOOKING FOR WORK EXPERIENCE IN THE MUSIC INDUSTRY?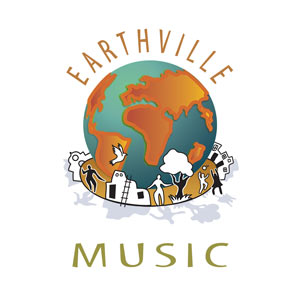 The Earthville Network is accepting internship applications from passionate music lovers interested in gaining experience in the rapidly-evolving 21st-century music industry by interning with Earthville Music, a new artist-run, nonprofit indie record label working to change the way the music business is done while changing our world for the better.
Earthville Music Internship
The focus of the internship will be to help us build a strong, coordinated web presence across a multitude of music-related websites and social networks for a small catalog of recording artists. You will collaborate with us to develop and implement strategies to promote the artists through community-driven playlist-sharing services such as Spotify, Soundcloud, Rdio, etc.
The job will entail jumping into the action with the nuts and bolts of online artist promotion: from developing a strong, coordinated web presence across a multitude of websites to researching important DJs, music reviewers, bloggers, and playlist makers; and getting artist promo material into their hands and inboxes. You'll be involved in the effort of grassroots artist promotion from the ground up.
The Commitment
This internship requires a minimum time commitment of one month, and we will give preference to applicants who can commit to six months or longer.
Responsibilities will include:
Working with our music team and artists to create a system to manage our artists' web presence
Uploading artist info and content to multiple websites, and keeping it updated and fresh
Cultivating personal connections with playlist creators, college radio DJs, public radio show hosts, album reviewers, music bloggers, etc., whose interests and tastes align with our artists, and asking for coverage
Helping to create promo material to send to those influencers in order to get our artists noticed
Posting links in music-related forums and well-targeted blogs
Qualifications
Good attention to detail
Good English communication skills (written and spoken)
Genuine enthusiasm for indie music
Team play, collaboration, problem-solving, creativity, can-do attitude
Outgoing, willing to reach out to make new friendships and connections
Familiarity with Spotify, Soundcloud, Facebook, Twitter, etc.
If you're interested in being a part of our team, contact us here.
We look forward to hearing from you. Or, if you know good people who might be a match, please forward this notice to them.
Get Involved
We welcome you to explore Earthville,  find your place within it , and add what only you can bring.