Empower yourself, uplift your community, transform the world.
Overview of Earthville Education Initiatives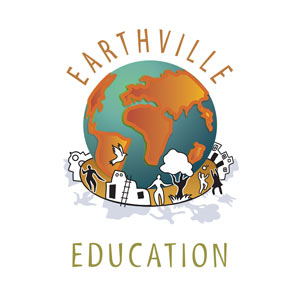 Earthville Education is real-world learning and empowerment for compassionately and creatively engaged global citizens.
We're building an integrated approach to experiential education and service-learning for responsible global citizenship, sustainable thriving, holistic personal development, and compassionate creativity.
The Earthville Education initiative is a long-term, multi-stage, interdisciplinary project working to develop an innovative, holistic model for education to meet the challenges of the age of globalization and promote human and planetary flourishing.
But let's start with the basics…
Experiential Education & Service-Learning
Learn beneficial things by doing beneficial things in an engaging & inspiring community context.
Earthville sees the entire planet as a campus for lifelong learning, altruistic service, and sustainable social entrepreneurship.  Earthville education emphasizes the fields of study, service, and work that contribute to a healthy and prosperous society that is more universally compassionate and keeps a reasonably light ecological footprint — an objective we refer to as sustainable thriving.
Courses, workshops, and other educational events and programs currently offered by Earthville and its partners span the following fields:
Volunteer and service-learning opportunities for people of all ages (students, retirees, and everyone in between)
Ecological courses and workshops in various aspects of green living (e.g. organic gardening, green building/renovation, etc.)
Integral health and well-being programs, including yoga, meditation, connected movement, etc.
Personal development workshops in communication, collaboration, leadership, etc.
Vocational skills training in green careers, creative skills, and other occupations that make meaningful contributions to healthy society and a thriving planet
Creativity and the arts, including creative retreats, workshops, and more
Cultural programs fostering cross-cultural appreciation and collaboration, including exchange and service-learning programs
Other courses, presentations, and events on important personal, local, and global issues
Earthville and its partners offer these programs and events to people of all ages and backgrounds, with a view to building community and catalyzing collaboration between participants. In accord with Earthville's commitment to make its programs as accessible as possible, some programs are free of charge while others are charged at nominal rates or offer work-study options.
Current Earthville Education Programs:
Sustainable Living, Holistic Personal Development, & Public Dialog
Dharmalaya Institute for Compassionate Living
(Our Himalayan Campus)
The Dharmalaya Institute is devoted to education and empowerment for compassionate living, with a practical focus on sustainable village development, contemplative service-learning, and immersive experiential education programs.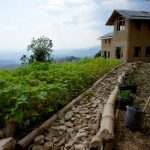 Dharmalaya Institute serves as the principal Earthville campus for its service-learning and ecological programs in India. Dharmalaya offers a variety of service-learning opportunities including internships, workshops, retreats, volunteer programs, and more.
Dharmalaya Institute currently offers several educational programs of interest to Earthville citizens, including:
› More about Dharmalaya Institute
The Earthville Education Blog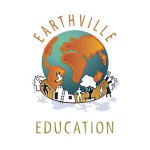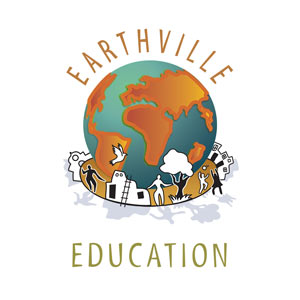 The Earthville Education Blog is a venue for ongoing explorations of education as a catalyst for the development of conscientious global citizens, healthy communities, and a more harmonious and sustainable world. The scope of the discussion is wide, with special interest in the following areas:
Experiential education and service-learning
The cultures of learning communities, and how to transform them
Holistic educational philosophy: wisdom about learning and learning about wisdom
 Innovative models for schools, other learning communities, and programs
Synergies between centers of learning and the local and global communities
 Education reform, both practice and policy
We warmly welcome you to join the discussion by subscribing to the blog and posting comments in the articles that interest you.
› Go to the Earthville Education Blog
Earthville Education Events
Earthville and its partners hold a variety of courses, workshops, real-world training programs, and other educational events around the world. Check our event calendar for listings.
› See the Earthville events calendar
› See only events tagged "education"
Long-Term Vision:
The Earthville Institute & the Global Campus
In the big picture, Earthville is developing a model for holistic centers for learning and service. In brief, this vision comprises a hybrid institutional model combining a new approach to "schools" and an innovative approach to social and environmental charitable programs, integrating the two very closely.
For a detailed overview of the long-term vision for Earthville Education and the roadmap for realizing it, see this page.
The Earthville Institute
(Proposed US Campus)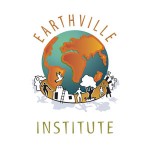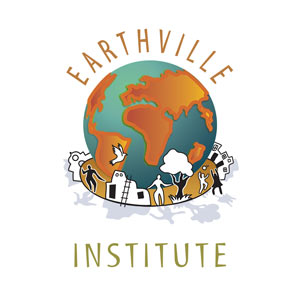 The Earthville Network aspires to establish an Earthville Institute in the US.  The focus of the Institute's activities would be education, training, research, and charitable programs for sustainable living and compassionate global society, embodied in an innovative hybrid organizational model for learning, service, and social-benefit employment. We have an inspiring vision for the Institute and a great network of potential partners, and the project is now seeking funding to take it to the next stage.   › more
Got ideas or inspirations? We're listening. Feel free to post comments or questions relevant to Earthville Education in the comments section below.
Get Involved
There are several ways you can participate in the Earthville Education initiative and make your unique contributions to this exciting project: