The Sound Profound from All Around™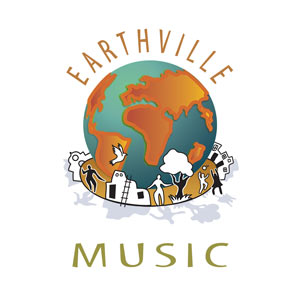 Earthville Music is an artist-oriented, artist-run record label cutting positive grooves from across the planet, with proceeds supporting artists and charitable projects worldwide.
All of our artists are talented global citizens who are making great music while making a difference somewhere in the world.
All the music in the Earthville Music catalog is available in CD format at Amazon.com, and in download formats (AAC and MP3, and in some cases 24-bit lossless) from iTunes, Spotify, Google Play, Amazon MP3, Zune, Nokia, eMusic, and other popular download stores and streaming services.
Earthville Music Discography
Our discography includes the following titles: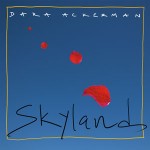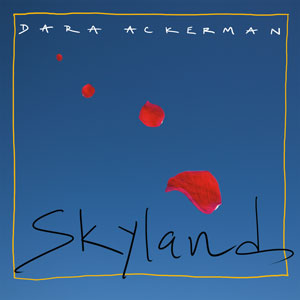 Skyland ~ by Dara Ackerman
 ~ A mesmerizing debut from versatile and visionary singer-songwriter Dara Ackerman, supported by performances from a cast of astoundingly talented musicians spanning a world of styles, all united by the sublime thread of Dara's unique and profound musical and emotional sensibilities.
Buy direct from Earthville
| 
iTunes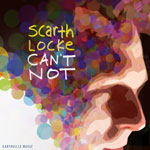 Can't Not ~ by Scarth Locke
 ~ The third and most extraordinary album to emerge from the eclectic creative mind of singer and multi-instrumentalist Scarth Locke, who explores new territory while diving more deeply into where he's always been. Free preview at 
SoundCloud.com
.
Buy direct from Earthville
| 
iTunes
 | 
Amazon.com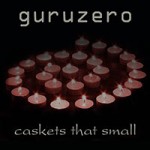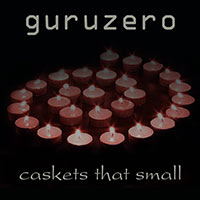 Caskets That Small [for Sandy Hook and Newtown] (single) ~ by guruzero
 ~ A musical reflection on the 2012 shootings at Sandy Hook Elementary School and on child safety in the USA. It is dedicated to the community of Newtown, CT, and to a world where all kids are safe. Free download at 
SoundCloud.com/guruzero
. Also on iTunes, Amazon.com, and other music sites (with all proceeds going to charity).
iTunes
 | 
Amazon.com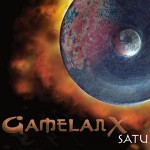 SATU ~ by Gamelan X
 ~ What do you get when you alchemize the instruments of a Balinese marching gamelan with spicy flavors of Balkan and Middle-Eastern traditional music and the sensitivities of jazz, then fortify the grooves with drum set, brass, woodwinds, strings, synthesizer, and soprano voice, throw in several voracious composers, and set them free at Burning Man? File under: (Out of This) World Music!
iTunes
 | 
Amazon.com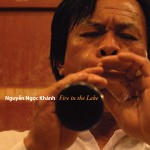 Fire in the Lake ~ by Ngyuen Ngoc Khanh
 ~ A thrilling specimen of authentic, powerful Vietnamese traditional music from an award-winning master musician acclaimed as a "national treasure" in his home country of Vietnam for his virtuosic performances on the ken (a reed instrument similar to the Indo-Persian shehnai).
iTunes
 | 
Amazon.com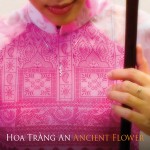 Ancient Flower ~ by Hoa Trang An
 ~ The strings of Hoa Trang An resonate with the mesmerizing melodies of traditional music from all corners of Vietnam, painting poetically with the rich cultural palette of their homeland. Our most deeply soothing title to date.
iTunes
 | 
Amazon.com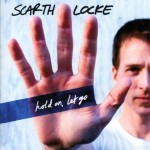 Hold On, Let Go ~ by Scarth Locke
 ~ This sophomore release from Scarth Locke steps up the energy as we are treated to a party in the artist's colorful mind and heart.
iTunes
 | 
Amazon.com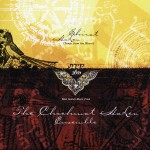 Shirat HaLev ~ by the Chochmat HaLev Ensemble
 ~ Shirat HaLev weaves a unique blend of Middle-Eastern, Asian, European, and American musical textures into a rich tapestry of passion and spiritual power. These recordings breathe new life into several traditional spirituals, and also features several fresh original songs that draw on diverse roots and reach into new territory.
iTunes
 | 
Amazon.com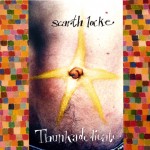 Thunkadelicate ~ by Scarth Locke
 ~ The endearingly eclectic first release from avant-alternative maestro Scarth Locke, which fuses the playful with the soulful as it weaves through grooves and intimate reflections.
iTunes
 | 
Amazon.com

Coming Soon
Songs from the Superflow ~ by the Happy Mediums ~ Fresh and irresistible transmissions from the Happy Mediums Universal Groove Collective, a movement of gifted musicians from all corners of the world(s) who gather to listen to the sounds of the Superflow and relay them musically for the benefit of beings in the third dimension. Despite a career spanning millennia, this is the first album they've released on earth, comprising a boutique collection of previously unreleased "greatest hits" from other dimensions. Or so they say… Coming sometime this millennium!

Interns Needed
Earthville is now accepting applications for interns who love music and are interested in gaining experience in the new indie music industry by volunteering with a great nonprofit. For info, see this page.
Donations Needed
Earthville Arts is a charitable project and we rely on donated equipment to be able to offer our programs, events, and services to artists and audiences. Donate your used musical instruments, recording studio equipment, digital video camcorders, computers, and other digital media items to our nonprofit charitable projects. For more, see this page.
Earthville Music on the Web
Earthville Music website: earthvillemusic.com
Earthville Music on Twitter (@earthville)
Earthville Music on ReverbNation
Earthville Music on SoundCloud
Get Involved
We welcome you to explore Earthville,  find your place within it , and add what only you can bring.