Date/Time: Aug 28, 2022 - Sep 23, 2022, all day
Location: Earthville Institute, Colorado
The following is from our friends at Strawbale.com, with whom we are collaborating for a new workshops series in Colorado.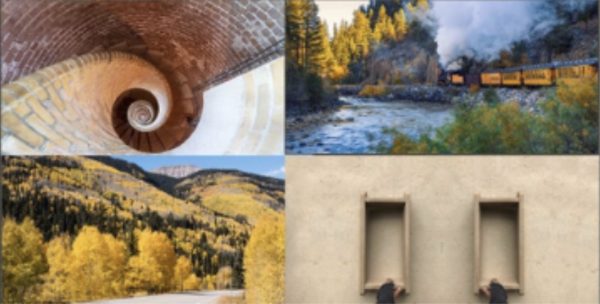 Hello everyone! This is Gabriella and Andrew with a special note about this 27 day hands-on workshop experience. We are thrilled to share an exciting collaboration with the amazing folks at the Earthville Network. They are creating a sustainable community development project on 640 acres west of Durango, which we are honored to be involved with.
Over the course of 27 days we'll be offering an incredible opportunity for a fully immersive retreat experience. Not only will you have the chance to attend three phenomenal, hands-on construction workshops, but you'll also be able to join us in our brand new Journey Back to Center Experience. If you've been feeling ready for a truly transformational experience, we hope you'll join us for this 27-day retreat.
Your home for the immersive experience is the stunning mountain landscape just west of Durango where you'll be able to unplug from the day-to-day habits and patterns that have perhaps been weighing you down. Your body will be supported by organic deliciously prepared vegan meals (one of our facilitators used to run a vegan café in the Dalai Lama's exile hometown of Dharamshala, India), daily yoga opportunities (one of the facilitators is the co-founder of Routes of Yoga), miles of pristine nature to explore (two of our facilitators are professional wilderness guides/experiential educators), and an invitation to take a break from recreational substances.
Over the course of 27 days you'll attend these 4 workshops:
We truly hope you'll join us on this never-before offered retreat experience. It will be an incredible opportunity for personal growth, body cleansing/rejuvenation/healing, reaching a high level of proficiency in straw bale construction and natural building, and for creating life-long friendships and connections.
For details and registration, see this page. [SORRY, THIS WORKSHOP SERIES IS NOW FULL!]
Categories