Date/Time: Nov 1, 2013 - Nov 2, 2013, all day
Location: Israel and Palestine
Meditation & Service with SanghaSeva in Israel & Palestine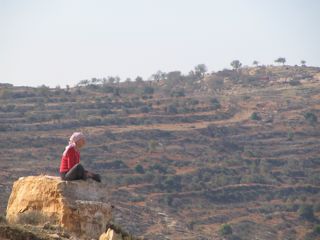 This retreat is an opportunity to reach out beyond the walls that separate Israelis from Palestinians; both walls built by human hands and those built within us.By not allowing ourselves to be limited by the constructed roles we play, we can directly express our basic human goodness. This is a chance to experience the situation more directly; beyond stereotypes, media images and fearful projections.
The aim of this retreat is to cross the real and imagined border between these countries; so close and yet often so far apart.
To create a supportive environment for opening to the situation, we will be spending time in a Palestinian village meeting and working with Palestinian villagers, whose lives are impacted by the Israeli army and settlers.
Our wish is to bring support and understanding to all those living in this conflict, and to make the meeting of Jews and Arabs, Israeli and Palestinian, a reality.
We hope to bring more understanding, more compassion and more peace, both to the moments of the retreat and to the situation as a whole.
These are two short versions of the Being Peace retreat listed below. These weekend retreats are primarily aimed at people who are already living or spending time in the region.
The retreat will be facilitated by Zohar Lavie and Nathan Glyde.
If you are interested in exploring what it is to "Be Peace" register your interest for this retreat to receive more information.
Categories