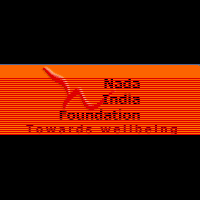 NADA India is a charitable project supporting the education and training of acudetox (acupuncture-assisted detoxification) specialists to provide barrier-free treatment for stress reduction and chemical dependency in India.
NADA India Foundation acts as an initiator, facilitator and supporter for community initiatives working towards a gender sensitive, child friendly world where barrier free services are available to all. NADA India is the Indian affiliate of the US-based National Acupuncture Detoxification Association (NADA).
NADA India's Mission: Barrier-free Acupuncture Detox Treatment
To foster a network of community based initiatives, striving to develop empowered leadership and healthy choices amongst marginalized and vulnerable populations especially adolescents, women & senior citizens.
History
In 1999 NADA started working in India under the supervision and international leadership of Dr. Michael O. Smith with the objective of making barrier free addiction treatment and well-being issues available across communities. Today that vision has grown and under Suneel Vatsyayan,  founder of the Nada India Foundation (NIF), the organization is working with a number of issues and among a variety of groups, ranging in age, gender, and class to promote health, child and adolescent rights, and drug-free lifestyle. NIF is involved in a number of programs that serve a range of members of society in innovative and effective ways such as through the use of interactive media in the hands of still hidden voices.
For more information, visit the NADA India website.
NADA India's was established as an Earthville Umbrellavator project by Dr. Ruth Ackerman and Suneel Vatsyayan  in 2006 and is now seeking funding to support acudetox treatment programs in New Delhi.