Dharmalaya Institute's Autumn 2018 Season Begins with Reflections on Compassion
We are happy to share this update from Dharmalaya Institute for Compassionate Living, the Earthville Network's eco-campus in the Indian Himalayas.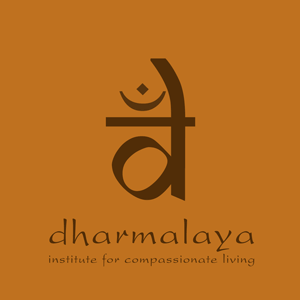 After the invigorating monsoon season, autumn is a natural time for reflective engagement as we return outdoors to work with the earth.
Dharmalaya Institute's autumn 2018 program season began with a five-day silent meditation retreat, led by mindfulness trainer Ellen van Iersel from the Netherlands, which set a contemplative tone. We then welcomed a lovely new group of sixteen people from six nations to embark on a nine-day Compassionate Living Intensive workshop-retreat, in which we explored both the inner and outer aspects of compassion and sustainability, exploring a diverse range of possibilities for reducing our harm footprint and expanding our help footprint.
After an introductory day exploring the campus and its concepts, we jumped right into the mud.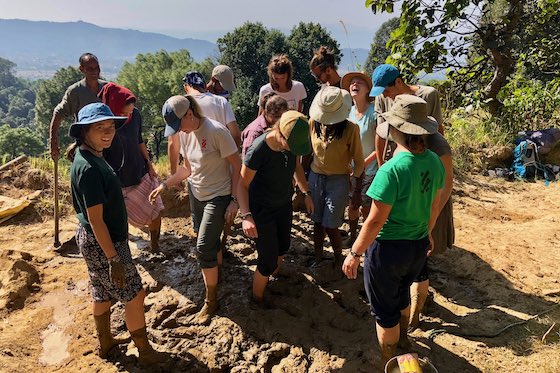 We created a beautifully pugged mud pile, blessed with marigolds and auspicious leaves, to be used to make adobe bricks.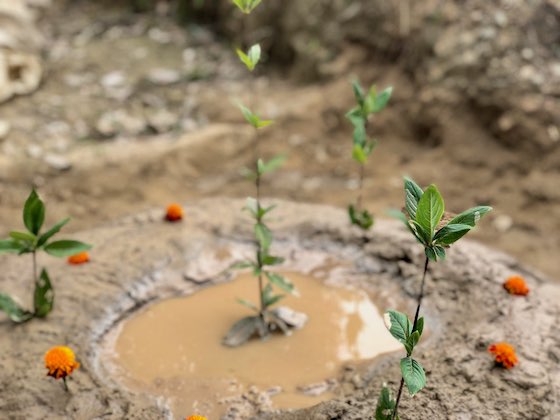 We then spent some time with Pushpa di in the gardens, creating new organic garden beds and tending old ones.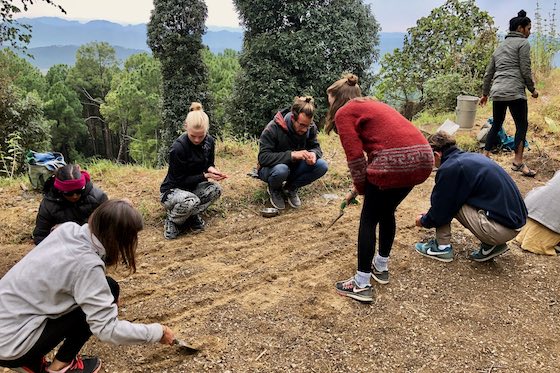 And we had a bit of interspecies help along the way…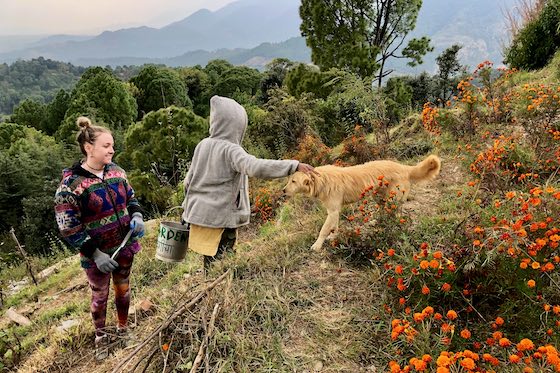 After our mud mixes enjoyed their fourth morning of pugging, they were ready for us to make adobe bricks with them.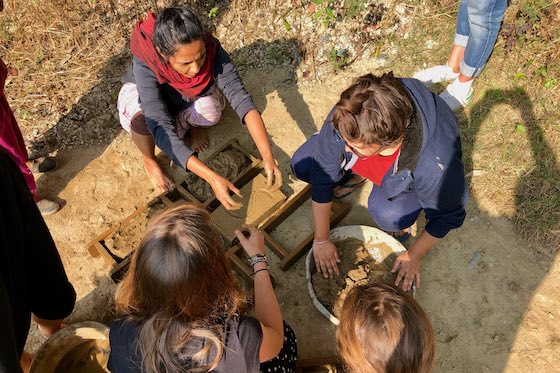 And, of course, after all this activity we had worked up an appetite, and everyone enjoyed preparing our delicious, healthy, plant-based meals together on our food-themed Sunday, while discussing food our relationships with it.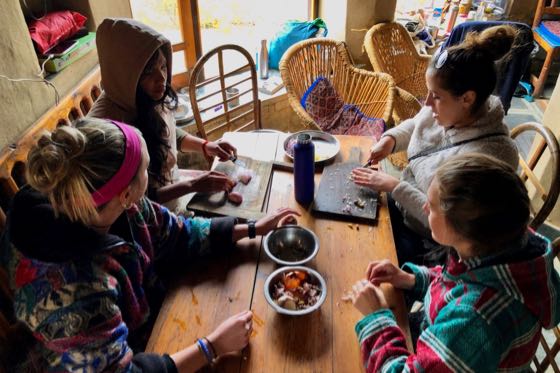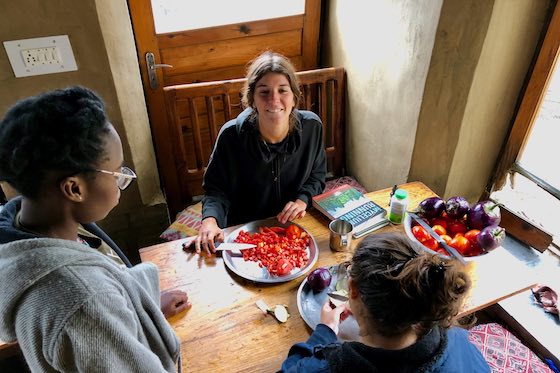 One of the most meditative activities was applying earthen renders (mud plaster) to Dharmalaya's new retreat cottage.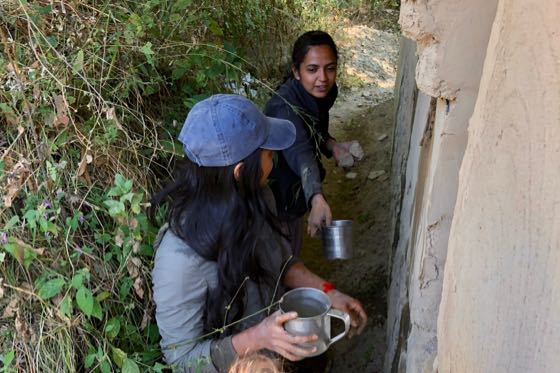 And, as usual, one of the best aspects of the experience was simply being together as a group, discovering new friends while exploring new ideas and possibilities for compassionate living and sustainable thriving.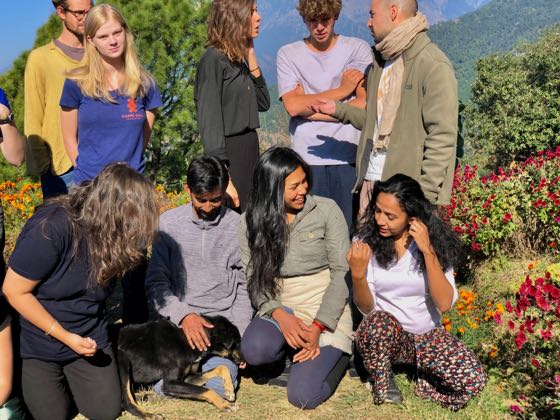 And by the last day we all felt like old friends.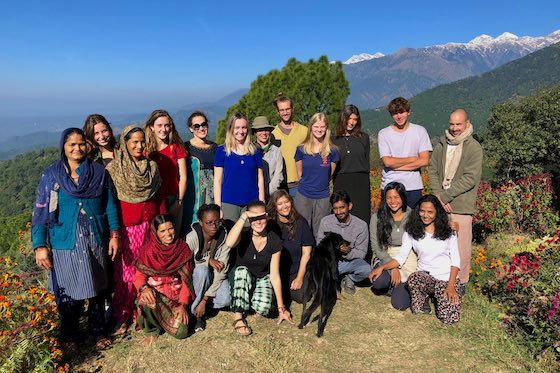 It's such a joy to meet kindred spirits from across India and around the world who make the journey to Dharmalaya Institute because they care, because they want to learn ways to put compassion into action in our world — at a time when our world has never needed it more.

Would you like to join us? You can find our schedule of Dharmalaya Institute's upcoming programs on the bottom half of the Dharmalaya homepage.