Sulha: Power to the Peacemakers
Attendance at Annual Mideast Peace Gathering Skyrockets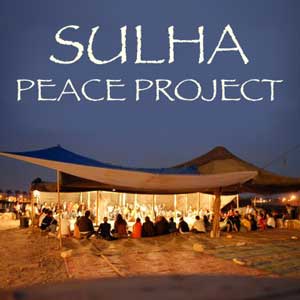 JERUSALEM: The Sulha Peace Project hosted its fourth annual Sulha peace gathering, which drew over 4000 Arabs, Jews and international witnesses to the groundbreaking grassroots peacemaking gathering.
News network Aljazeera covered the event this year, raising the profile of this powerful peacemaking movement among its primarily Muslim audience.
Also present at the gathering were over 600 children, as well as representatives from other nations, including Earthville's dear old friend Geshe Thupten Phelgye, a Tibetan Buddhist monk and member of the Tibetan parliament-in-exile, who delighted participants for the second year in a row with his compassion, wisdom, and humor.
For more information, visit the Sulha website.