On the Road to Reconciliation
Sulha Peace Gathering Draws Over 4600 Participants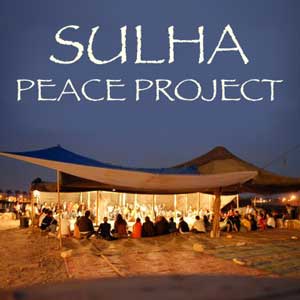 JERUSALEM: The Sulha Peace Project hosted its fifth annual Sulha peace gathering, which drew over 4600 Arabs, Jews and international witnesses to the groundbreaking grassroots peacemaking gathering despite violence in Gaza.
Also present at the gathering were over 600 children, as well as representatives from other nations, including the third visit from Earthville's dear friend Geshe Thupten Phelgye, a Tibetan Buddhist monk and member of the Tibetan parliament-in-exile, who participated as an official state representative of the Tibetan people, carrying H.H. the Dalai Lama's blessings and his message of compassion nonviolent conflict resolution.
For more information, visit the Sulha website.