Sulha Returns: Reconciliation Process Resumes after Violence in the Region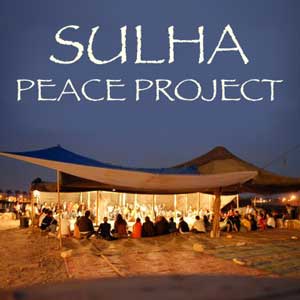 JERUSALEM: The Sulha Peace Project hosted its sixth annual Sulha peace gathering, which united over 3000 Muslims, Jews, Christians, Druze, and others for three days of grassroots peacemaking.
Over 300 Palestinians participated in this year's gathering, adding to the atmosphere of hope for peace in the Middle East, which suffered a blow last year when the 2006 Sulha gathering was required to be cancelled due to the war with Lebanon.
Also attending were witnesses from other nations, including Earthville's dear friend (and now veteran Sulha participant) Geshe Thupten Phelgye, a Tibetan Buddhist monk and member of the Tibetan parliament-in-exile, who participated as an official state representative of the Tibetan people, carrying H.H. the Dalai Lama's blessings and his message of compassion nonviolent conflict resolution.
For more information, visit the Sulha website.