A Lesson from Denver Metro: The Problem Was the Solution
Arnie Langberg Reflects on His First Days as Principal at Denver Metro
---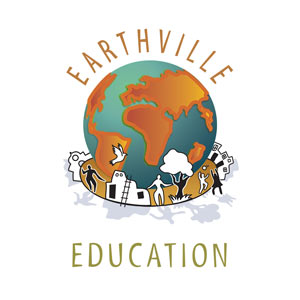 Editor's preface: Arnold Langberg is a visionary educator and a member of the Earthville Network's Board of Directors. In the autumn of 1986, having just graduated from his position as principal of the Jefferson County Open High School (in Evergreen, CO), Arnie joined Denver Public School District as their Administrator of Alternative Education. One of his first missions was to "fix" several struggling alternative educational programs that had been established as satellites within a group of conventional schools in Denver. Three of these alternative satellite programs were referred to collectively as the Metropolitan Youth Education Centers ("Metro" for short). This is an article Arnie wrote recently, recalling his experiences as he began his work at Metro.
---
We at Metro will provide a supportive environment, a personalized curriculum, and the access to resources necessary to enable each student to become self-sufficient, self-supporting and a productive member of society.
Don't you get a thrill when you try to imagine such a school? If the statement alone doesn't do it for you, perhaps understanding the source might help.
My first meeting with the thirty-five teachers who, at a later date, coauthored the statement, occurred one day before the new school year began when I was introduced to them as their new principal.  I had read an evaluation of Denver Metro that had been done at the end of the previous year, and the three most dramatic conclusions had been: this is not an alternative school, it is a dumping ground; the teachers are victims as much as the students; and the program lacks leadership.
After introducing myself to the teachers, telling them of my background in alternative education and letting them know that I had read the evaluation report, I told them that I had no intention of interfering in their work.  I would be dropping by to visit each of them, but we wouldn't meet again as an entire group for six weeks.
My single goal for the program, I said, was that within one year it would become a school to which they would want to send their own children.
I also posed three questions that I wanted each of them to consider over the next six weeks, and that sharing their answers to these questions would be the agenda for our next group meeting.
Who am I? Personally and professionally, just how do you see yourself at this time in your life?
Who are they? What are your thoughts about the students with whom you work on a daily basis?
Why are we here? What is the purpose of our enterprise here at Metro?
Students were dismissed after lunch on the day of the follow-up meeting, enabling the teachers to have an afternoon for extended conversation with their colleagues. (I was told that this had never happened before!)
We divided into three smaller groups, beginning with a discussion of their responses to the question about the students. The spirit generated by the realization that the positive feelings they had for "their" students was shared by all their colleagues enabled them to reach a consensus on a statement of purpose for the program within an hour!
We reconvened in a room that had a nice assortment of refreshments, and each group posted its purpose statement. The three were so similar that it was a simple task for three representatives to combine them into the single statement which appears at the head of this article!
Victims? Then, and today? Each knew of the reputation Metro had within the district, that these were the worst kids so these must also be the worst teachers. Each had found a way to protect himself or herself, so they assumed the others were the bad ones! They also knew that they were working in a district that was under court order to desegregate, yet the three metro centers were one black, one white, and one brown! The district avoided a lawsuit by claiming, that, since metro did not offer a diploma (it was "repair and return"), they were within the law.
What I learned was teachers were not the problem, they were the solution!